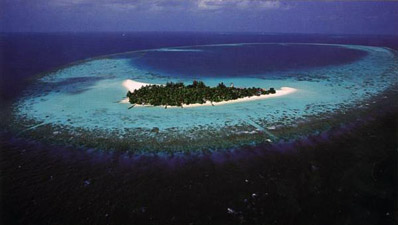 The resort on the island of Maayafushi is one of the first tourist resorts here in Ari - Atoll (opened 1983) and has recently been completely renovated, but still offers a very casual and original holiday atmosphere. Since this island is now also under Italian management, these guests are in the majority, but also holidaymakers from the German-speaking countries find themselves here quite well. The island of Maayafushi has a dense tropical vegetation and is surrounded by a beautiful but varied sandy beach. The lagoon is perfect for bathing, on the long sandbank in the south of the island there is even some space at high tide. The island of Maayafushi is a barefoot island and because of the all-inclusive offer, a stay for families can be recommended.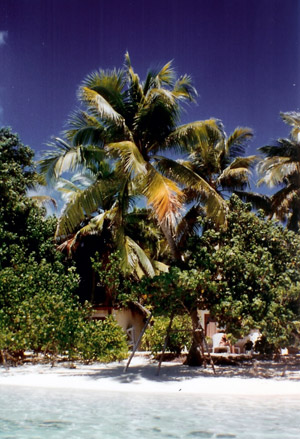 There are 85 accommodations in two different categories. The so-called standard rooms are located in two-storey residential buildings in the centre of the island, which are less attractive without sea views and with little air movement. The superior rooms are located in terraced bungalows directly on the beach line and have air conditioning, ceiling fan, half open bathroom and extra outside shower (water hot/cold), hairdryer, telephone, small refrigerator, safe deposit box and terrace facing the sea with chairs and table.
Resort - Offers:
Reception desk with free safe
internet terminal
souvenir shop
large bar with rattan furniture (here show stage)
Open main restaurant with a focus on Italian cuisine
coffee shop
beach bar
Once a week barbecue and Maldivian evening, occasional disco and a lot of entertainment from morning to evening for the Italian guests.
Sports - Entertainment:
table tennis
darts
volleyball
windsurfing
catamaran
kayaking
diving
snorkeling