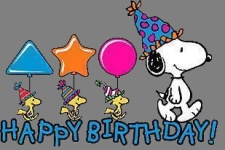 On July 18th our two little ones had their big day and celebrated their fourth birthday. Grandma and grandpa as well as goddess Roger and Manu came by to congratulate them. Of course, the gifts were in the foreground, but the party was also very important to them. Since the weather was fine (beautiful weather, but not too hot) nothing stood in the way.
Among the presents were her first bicycles, a remote-controlled excavator, a fire truck to sit on and spray water and a large remote-controlled crane. Two annual tickets for the Zoo in Basel were issued from Spain by the "Spanish" grandfather.
Two days later, her friends Ciara and Matteo came to visit her. The children could spend an enjoyable afternoon in our garden and eat as much cake as they wanted. Tim and Mike would like to thank all guests for their gifts. Below you will find some pictures of the event.